What better time to start a Blog than the Fall season. The only problem is that I'm not over summer yet. I want to keep the easy, fun feeling summer evokes all year round. I have decided that I am going to hold on to that feeling just a bit longer. To start I am refusing to put my whites away after Memorial day, no way am I giving up my white jeans!! I'm also extending the life of my Panama hat; originally from Ecuador by the way same as yours truly. Finally, I am going to actually start wearing transitional clothing in the new Fall color palettes of jewel tones and brights. This way I can ease into Fall and enjoy a fabulous Indian Summer! You can also check the video of this blog on video tab.,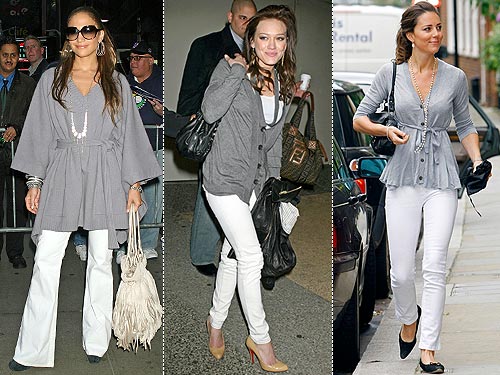 Love the Plush grey sweaters and white jean combo.
Eva Longoria does the perfect travel look with cosy scarf.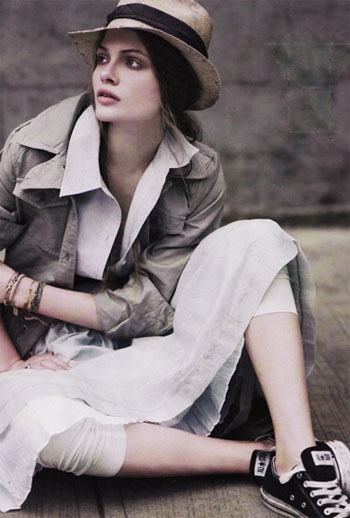 Love the Panama hat and Keds.
Panama hats


Fall Brights